Future Doctor – Concluding Event – 14th September 2020
Virtual 14 Sep 2020 at 6:00pm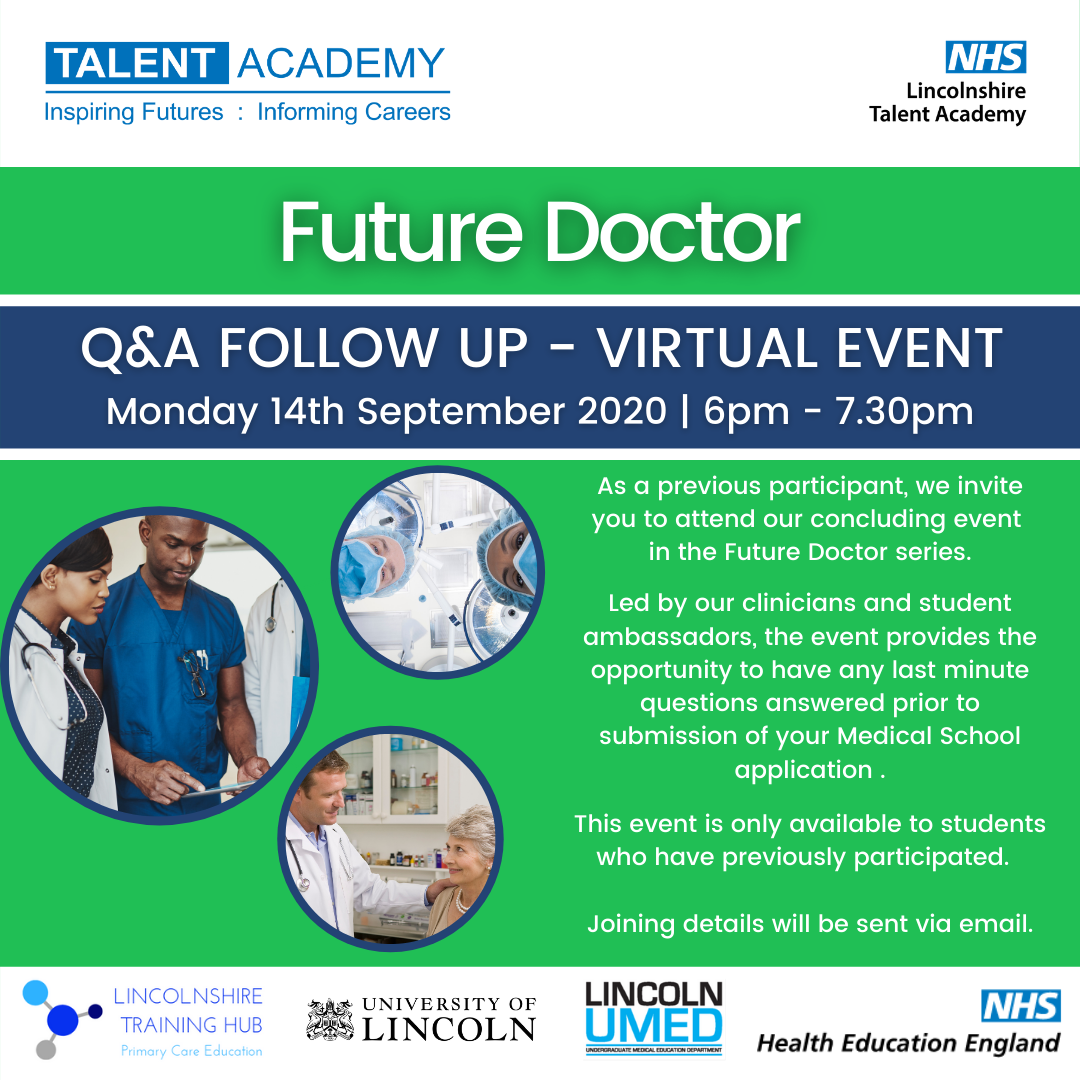 Not a previous participant and want to find out more?
We will be launching our updated "Inspiring Careers" range of virtual and physical programmes shortly which will include our renowned "Inspiring Medics" programme. These courses are open to new participants.
For further information, please email: NHS.Talent@ulh.nhs.uk
Alternatively, upon launch, details of the programmes will be advertised via our website.
View all events