National Apprenticeship Week 2022 – Q&A
Virtual 13 Feb 2022 at 12:00am
Throughout National Apprenticeship Week (7th – 11th February 2022), The Lincolnshire Talent Academy are hosting a Q&A on a landing page.
You will be able to log into this Q&A throughout the week and ask us any apprenticeship questions you may have.
The questions will be monitored throughout the week and answered by a member of the Talent Academy team.
Please do not leave any personal details on your question, as all questions are visible to the public.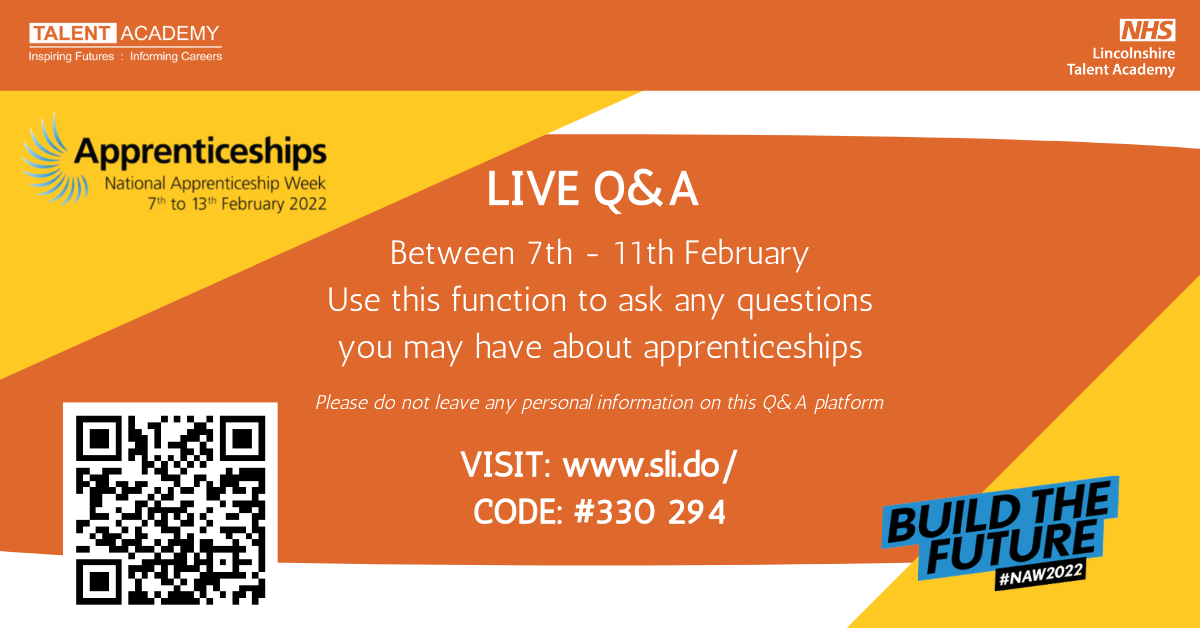 View all events