NIHR/HEE PCAF Masterclass – 26 November 2019 – Leicester
26 Nov 2019 at 10:14am
Learn more about the NIHR Pre-doctoral Clinical Academic Fellowship award and receive expert advice to help you prepare your application.
The masterclass will be held on 26th November, at Westbridge Place  Leicester, and is free to attend. Further details can be found on the event poster below.
To register, please email Fiona.Harris@nottingham.ac.uk by 20th November 2019.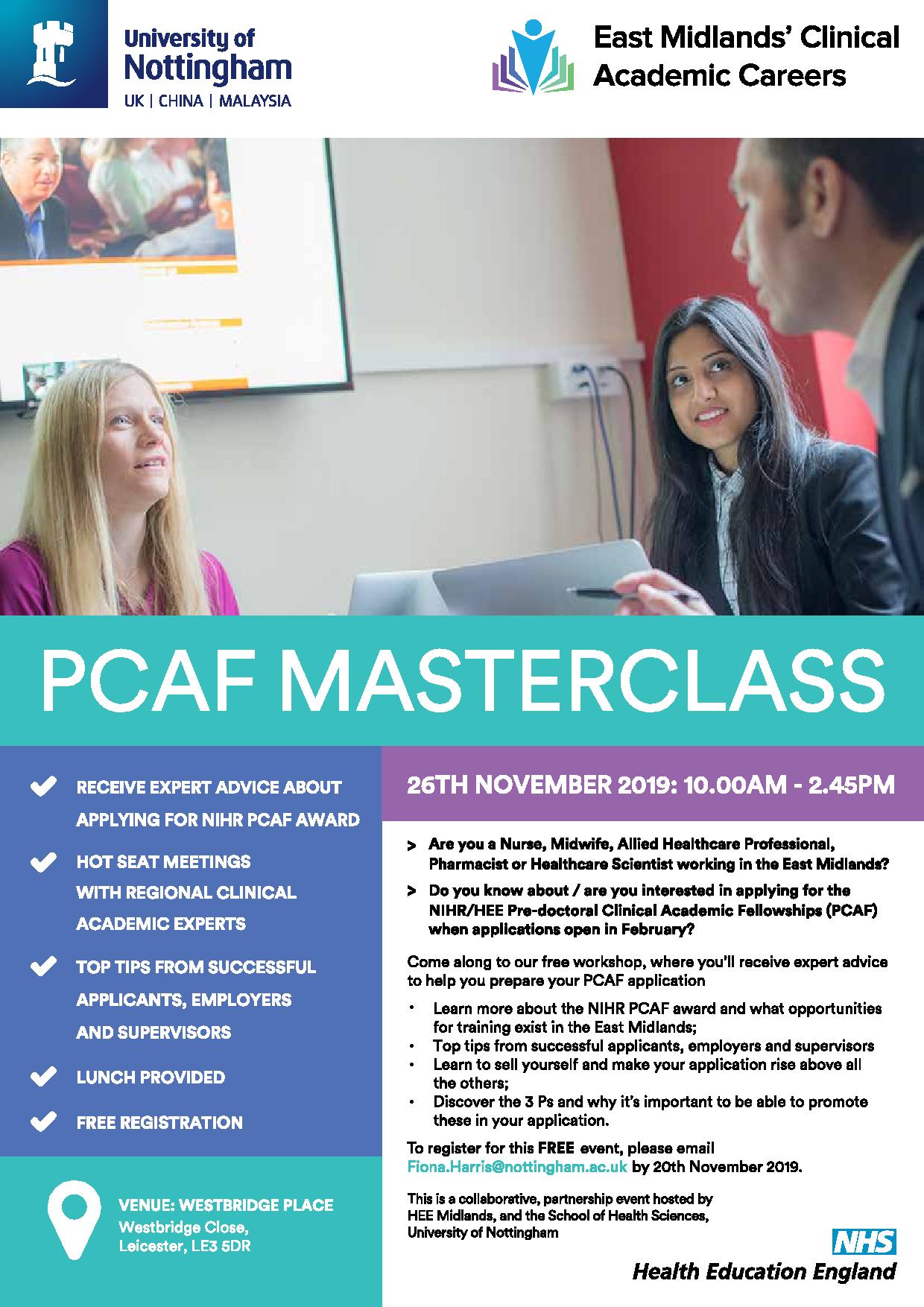 View all events