Aspiring Allied Health – September 2023
Posted on 29th September 2023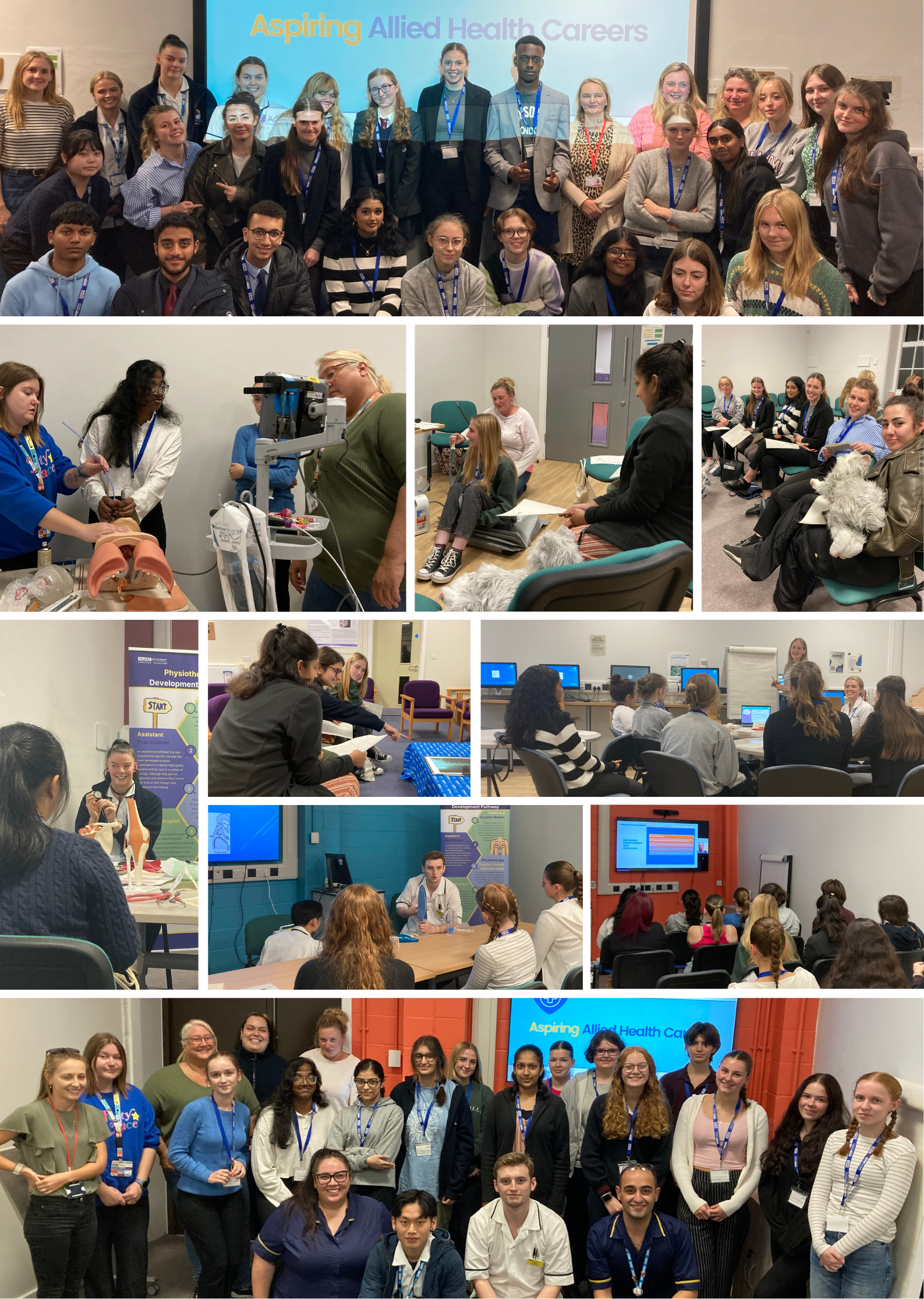 Another successful aspiring event was held by the Lincolnshire Talent Academy for Allied Health Professions. This year the event was held at both Pilgrim Hospital, Boston and Lincoln County Hospital and was well attended by students aged from 15 to 18 years.
The event was a mixture of hands on inactive workshops and industry led talks from various professionals within Allied Health including Radiography, Occupational Therapy, Speech & Language, Physiotherapy, Operating Department providing insight into their work area and sharing stories about their career paths.
Students had the opportunity to learn new skills and developed their knowledge about the various roles that play a crucial part in helping patients live their lives as fully as possible.
****This event was really very helpful in showing different jobs within Allied Health, it helped me to gain relevant experience and knowledge. I enjoyed most how interactive it was as professionals brought in equipment and allowed us to try different activities. I would definitely recommend!**** – anonymous attendee
**** Really enjoyable and informative, the in person rotations were much more engaging.**** – anonymous attendee
**** I was able to get a greater idea of the professions within the Allied Health profession.**** – anonymous attendee
*** I signed up to this event to diversify my knowledge on careers surrounding maths and science and felt that there was a lot of information (first hand) was provided in an interactive and engaging way. I would most definitely recommend the event to others desiring a career or interest in science healthcare.**** – anonymous attendee
**** Very helpful and it gave me a lot of information helping me decide what career I should choose.**** – anonymous attendee
View all news