Aspiring Medics – October 2023
Posted on 27th October 2023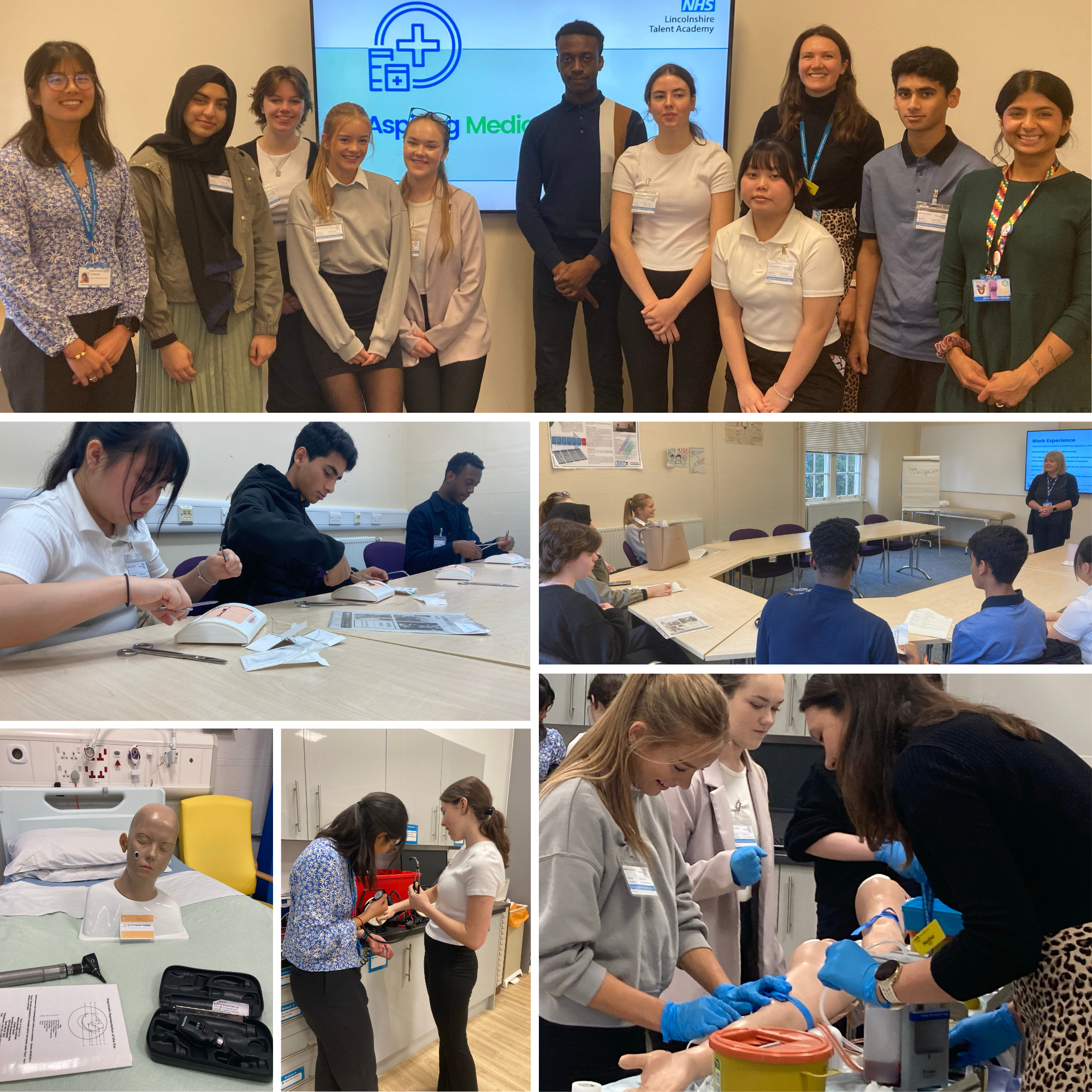 October saw the return of the Lincolnshire Talent Academy's flagship "Aspiring Medics" programme. Year 12 students aged 16 from across Lincolnshire applied to attend this three-day programme at Lincoln County Hospital.
The programme consisted of a mixture of talks and hands-on clinical skills sessions delivered by the Lincoln Undergraduate Medical Education Department and a two-day work experience placement in acute care supported by a range of hosts across the United Lincolnshire Hospitals NHS Trust.
Students had the opportunity to meet medical professionals offering insight into the workings of a hospital environment.
"I didn't think it would be this good – exceeded expectations." – anonymous attendee quotes 
"I think it will be really helpful for the future so thank you." – anonymous attendee quotes 
"I can stand out better in my CV and decide if medicine is for me." – anonymous attendee quotes 
"Shadowing was an amazing experience and actually talking to patients was eye opening" – anonymous attendee quotes 
For more information about the range of "Aspiring Careers" and events the Lincolnshire Talent Academy runs throughout the year, please visit: https://lincstalentacademy.org.uk/events/
View all news