Aspiring Pharmacy – September 2023
Posted on 7th September 2023
.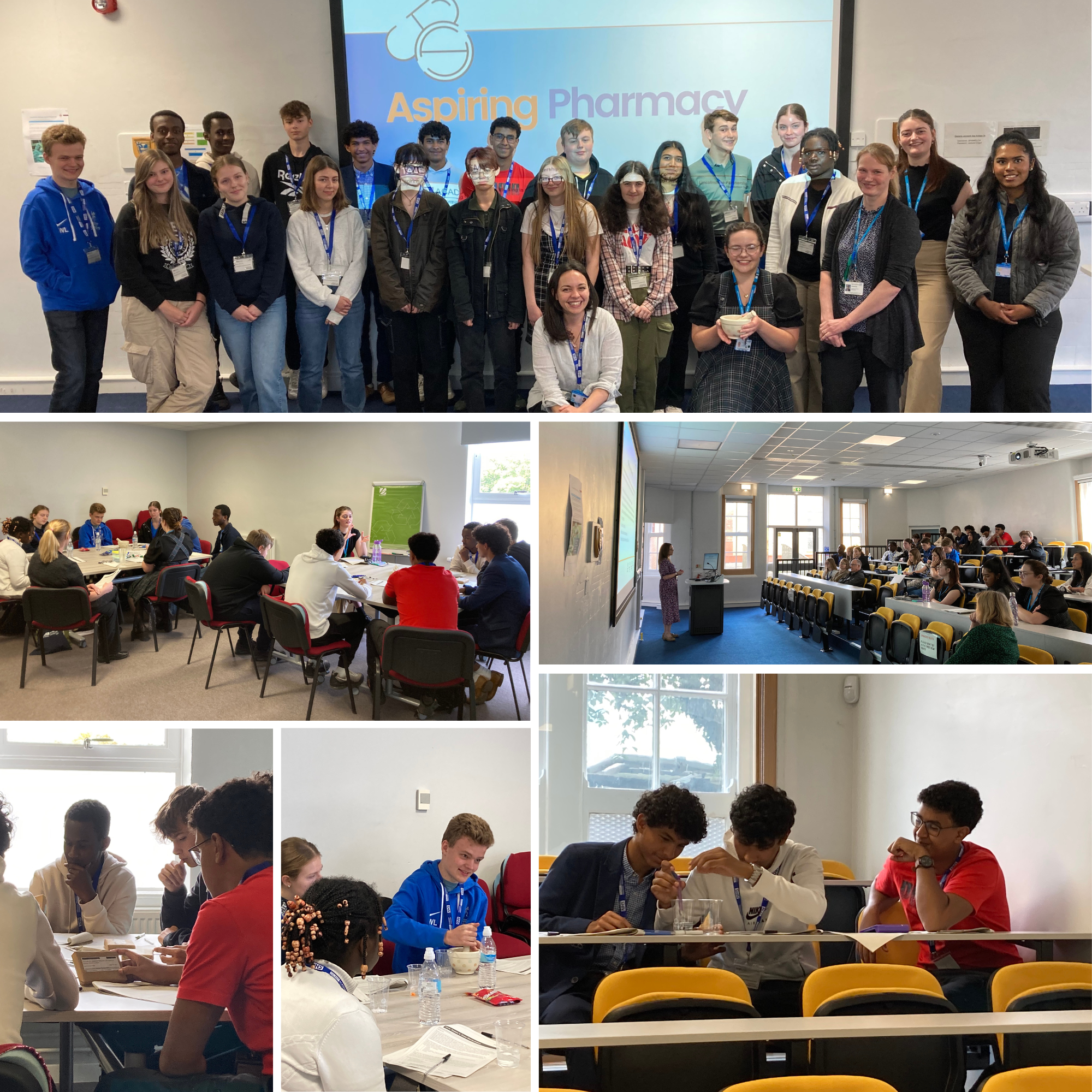 .
This September the NHS Lincolnshire Talent Academy successfully held its first physical Aspiring Pharmacy event at Lincoln County Hospital, working in partnership with Lincolnshire Community Health Services NHS Trust, Lincolnshire Partnership Foundation NHS Trust and United Lincolnshire Hospitals NHS Trust pharmacy teams.
This event was for students aged 14-18 who attend talks from experts working within various specialisms within Pharmacy including Antimicrobials, Aseptics, Mental Health and Community Health, providing insight into their area and sharing stories about their career paths.
New for 2023 the event incorporated hands on activities delivered by Foundation Trainee Pharmacists who provided activities that simulated actual tasks completed in the work place, including medicine reconciliation, dosage adjustment calculations and manipulation.
With the guidance of pharmacy professionals attendees learned new skills and developed their knowledge about a profession that makes a positive difference in people's lives and wellbeing through treating illness and supporting healthy lifestyles.
View all news