National Science Week 2020!
Posted on 9th March 2020
In celebration of National Science Week, the Talent Academy has invited all years 10 – 13 students, currently studying within Lincolnshire to take part in a competition!
The challenge is to create a concept and design of an interactive game or model to promote the 'Diverse Range of Careers' available across the Health and Care sector. The winning project will be awarded up to £250 to produce their design to be used at workshops, careers fairs and exhibitions.
To get involved: contact the NHS Talent Academy by email: nhs.talent@ulh.nhs.uk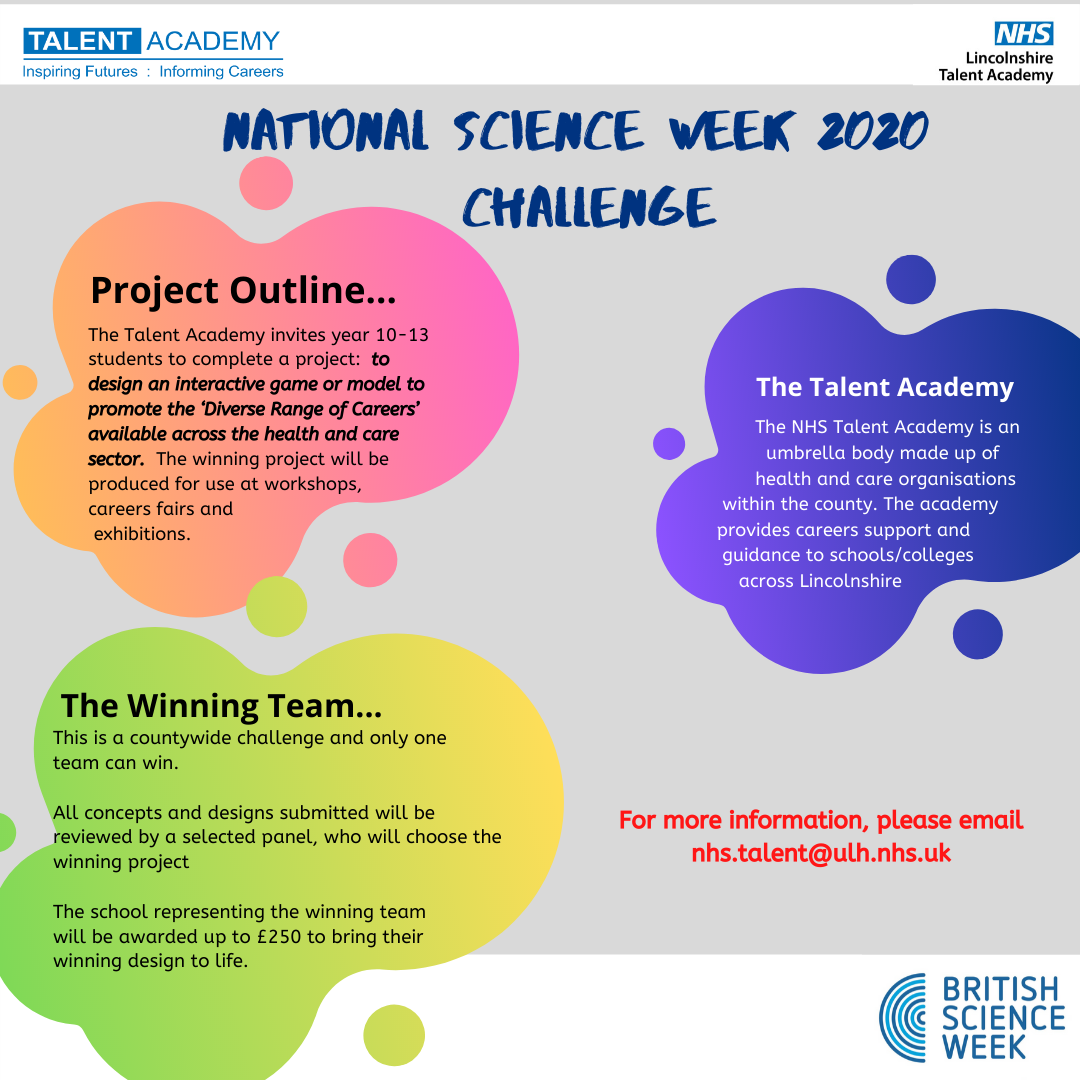 View all news