Lincolnshire County Council Now Offering Easily Accessible Work experience Opportunities Through The Talent Academy
Posted on 4th November 2019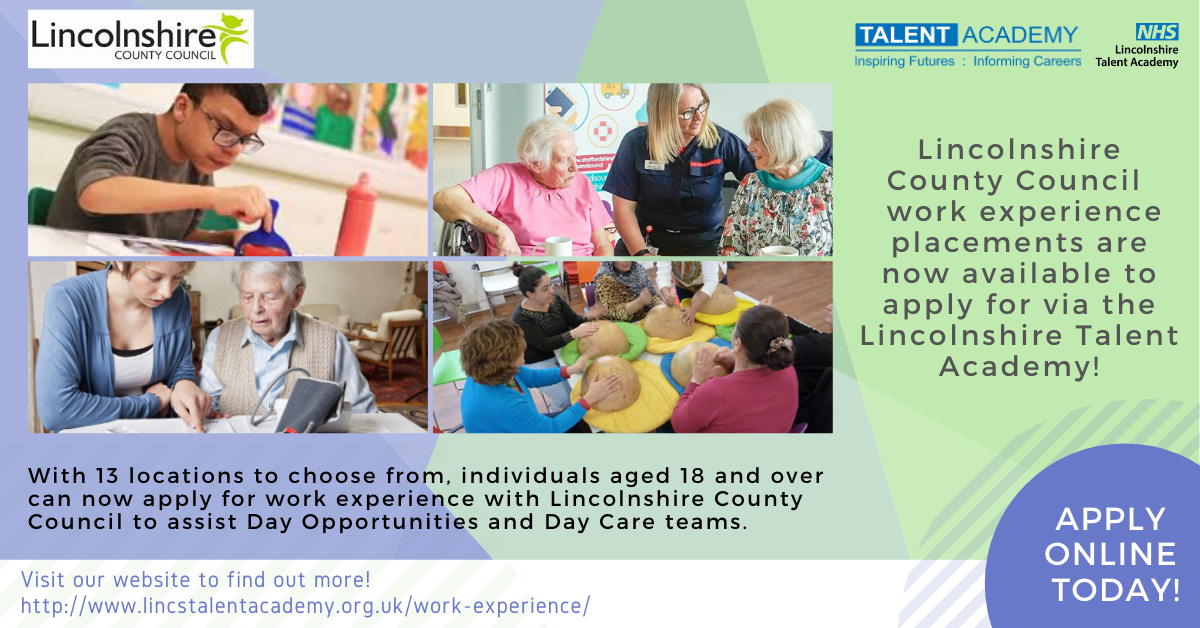 The NHS Lincolnshire Talent Academy are excited to announce, that from today, Monday 4th November 2019, Lincolnshire County Council work experience opportunities within Adult Care and Community Wellbeing will be available via the NHS Talent Academy Work Experience Service.
Adult Care and Community Wellbeing is the part of Lincolnshire County Council responsible for supporting people with care and support needs, their families and carers to live as independently as possible with access to the support they need.
There are 13 new placements titled 'Day Opportunities' located at different Day Centres across the county which focus on supporting visitors with learning/physical disabilities, long term conditions or adult frailty to reach their full potential and increase their quality of life at home, work and in the community.
Please note, due to the health and safety, legal and service implications, these placements are only for individuals aged 18+.
Further details can be found on our work experience page on our website
Individuals can apply for placements online.
Watch this space!
Lincolnshire County Council will be offering work experience within other areas that will be available to apply for soon through the Online Talent Academy Work Experience Service
View all news