Work Experience with Lincolnshire County Council Now Available To Individuals Aged 17+
Posted on 9th December 2019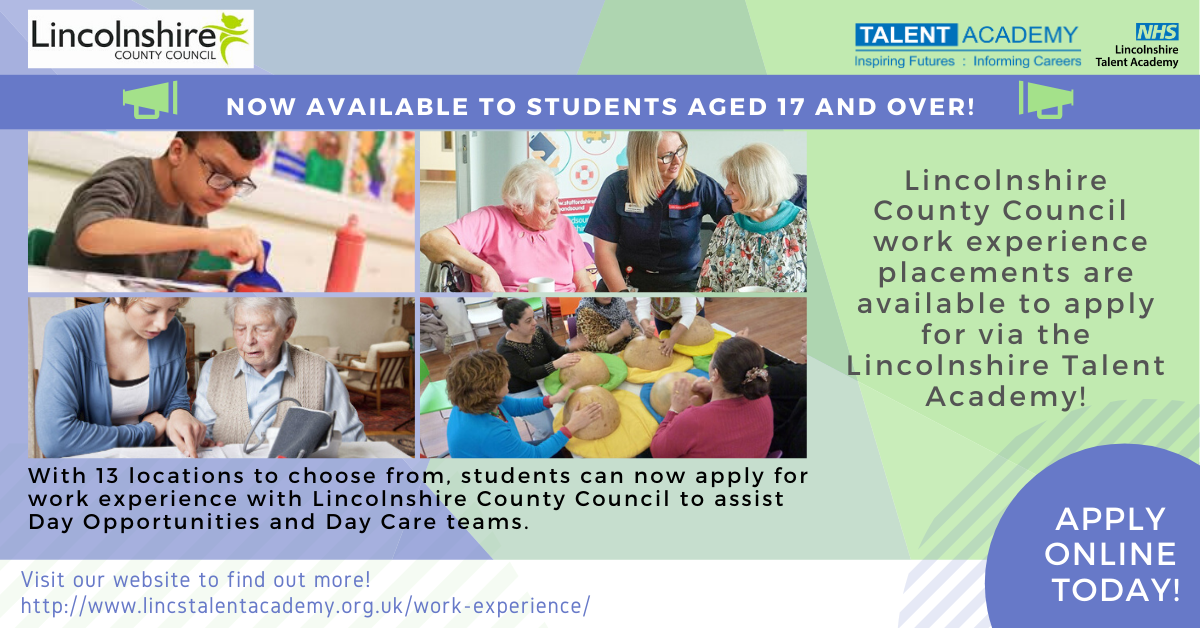 We have some exciting news!
Back in November, we announced Lincolnshire County Council work experience placements within Adult Care and Community Wellbeing were being offered via the NHS Lincolnshire Talent Academy.
We can now confirm that, in order to widen participation and increase aspirations within this area, the age criteria to attend these placements has now been lowered to 17+!
View all news